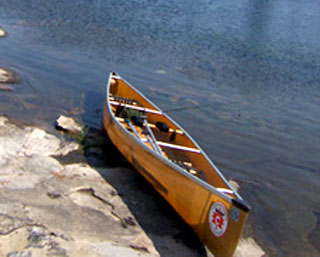 We offer a number of beginner canoe classes for both solo and tandem boaters.

Level 1 Solo & Tandem Flat Water Canoe
This 6-hour class introduces paddlers to the basic strokes and rescues associated with canoeing. Paddlers will learn the role of person in the boat and how to effectively work together to maneuver the boat.  

Level 2 Advanced Strokes and Manuvers for Solo & Tandem Canoe This 6 hour class builds upon the skills in level 1 by adding more advanced (and fun) strokes that we will turn into some dynamic on water maneuvers. We will also learn some advanced rescues and group paddling techniques.

Level 2 Canoe Expeditioning Learn the basics of camping out of your canoe. Planning, packing, gear, food preparation and much more are included in the class. This class may run as a one-day class or as part of a multiday expedition.