Tuktu Paddles | Fold Saws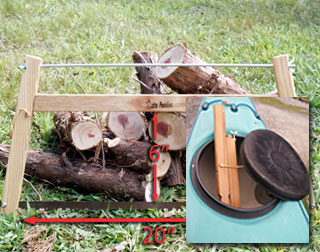 The Foldsaw is a tough light weight folding bow saw made for use in camp, on the river or at home.These saws are handmade from Ash grown in the Mid-Atlantic States.
$35
BUY/ORDER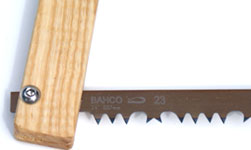 The 23" Swiss made blades will cut through even green wood with ease and last for many years. With a draw length of 20" and a maximum cutting depth 6" these saw can cut a large branch or small log with ease.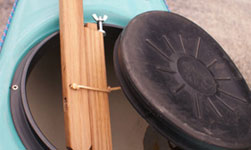 The Foldsaw is easy to store in a pack, your hatch, your car or garage. The folded size is 23.5"x 2.5"x 5/8". I have had my saw for more than 10 years. I use it to cut firewood in camp, clear downed branches in the river or to prune trees at home and it still works as well as it did the first day I got it.